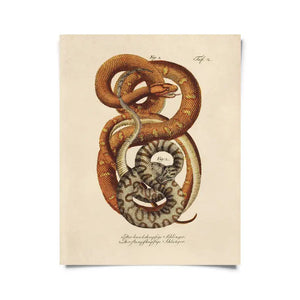 Original, vintage prints from anatomy books and museums that have been scanned in, cropped, and retouched to ensure the highest quality reproduction possible. This illustration is by La Cépède (1756 – 1825), a French naturalist and an active freemason. 
digitally printed on 

100% cotton fiber, acid free, 15mil

11" x 14"