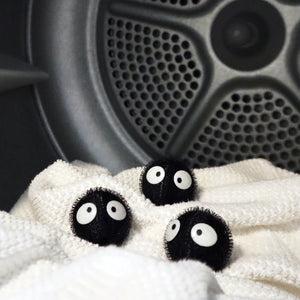 You love your furry buddy, but you could do without the constant battle with your pet's hair. Get rid of that hair every time you do laundry when you dry clothes with these hair and lint removers. Nylon, plastic. Imported.
Remove pet hair and lint from your clothing!

Designed by KDT.

ABS, PE, nylon.

Each has a 1.75" diameter.