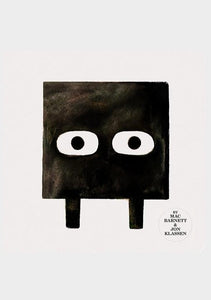 Square is happy to do his daily work pushing big square blocks up the mountain, until one day Circle floats by and declares him an artistic genius. Square does his best to live up to this flattery, and this delightful tale will make children and adults alike question how they look at the everyday things they do.
written by Mac Barnett, illustrated by Jon Klassen
hardcover, 48 pages
9" x 9"
Watch Mac Barnett and Jon Klassen talk about their book in this video!